Green-Card Extension Approval for a Battered Spouse of U.S. Citizen
I.S. Law Firm received an approval of our petition to extend the permanent residency for our client, who had received her initial green-card through her marriage to a U.S. citizen, but had been battered and abused by her spouse. This was a complicated case that involved domestic violence, spousal abuse, separation, and multiple petitions.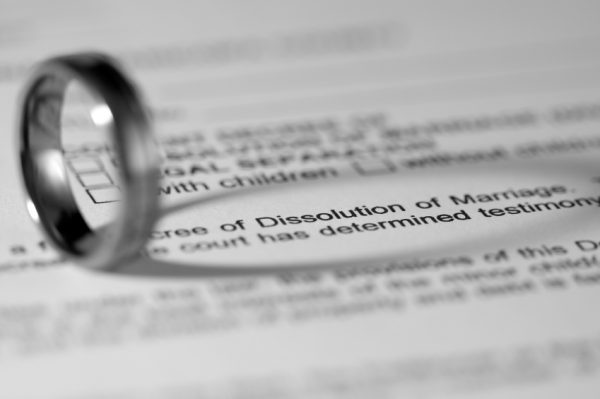 Usually, if you obtain a green-card based on your marriage to a United States citizen, you will most likely receive a so-called "conditional permanent resident" card (unless you have been married to your U.S. citizen spouse for more than two years at the time your green-card is approved). A conditional green-card is only valid for two years. 90 days before your conditional card expires, you have to file Form I-751 with the United Citizenship and Immigration Services (USCIS) to remove conditions on your permanent residence and obtain a permanent green-card that is not tied to your marriage and is valid for 10 years.
Under normal circumstances, you and your U.S. citizen spouse must sign the petition together and submit additional evidence to prove that you are still married and living together. However, if you have been abused by your U.S. citizen spouse, you can apply for a permanent green-card by yourself and without waiting until 90 days before the expiration of your conditional card. You will have to submit extensive proof of your good-faith valid marriage with the abusive spouse as well as ample evidence of abuse.
This particular case was a complicated one for several reasons. Our client had suffered abuse from her U.S. citizen spouse during their marriage. Nevertheless, prior to retaining our services, the couple had filed a joint petition to renew our client's green-card, without mentioning the abuse. Later, however, they had separated. The client subsequently retained our services.
I.S. Law Firm helped our client fix the situation and clear up her record with USCIS by withdrawing the previously filed petition and filing a new petition based on the Violence Against Women Act (VAWA). The Violence Against Women Act (VAWA) provides relief for domestic violence victims. VAWA is a "self-petitioning" relief that removes control from the abuser and allows the victim to submit his or her own application that is filed without the abuser's knowledge or consent.
In this case, we helped out client collect evidence of her good-faith marriage to her U.S. citizen spouse prior to the separation, and of the battery and abuse our client suffered. Attorney Ismail Shahtakhtinski thoroughly prepared our client for her interview and made sure that our client's case was adequately presented to the USCIS. As a result, we were able to obtain a permanent, 10-year green-card for our client that is no longer tied to her marriage.
In any immigration case involving marriage and abuse, it is always a challenge to prove to the USCIS that your marriage was genuine, and that you were indeed abused. You should consult with an experienced immigration lawyer about the best strategy and to make sure that your actions will not be considered misrepresentation by USCIS, which may result in your petition denial, deportation, or complications when you apply for any future immigration benefits such as naturalization or sponsoring your relatives. A good immigration lawyer will guide you through the process and help you prepare your petition in the best possible way.
PLEASE NOTE THAT CASE RESULTS DEPEND UPON A VARIETY OF FACTORS UNIQUE TO EACH CASE. CASE RESULTS DESCRIBED BELOW DO NOT GUARANTEE OR PREDICT A SIMILAR RESULT IN ANY FUTURE CASE UNDERTAKEN BY I.S. LAW FIRM, PLLC.
Attorneys at I.S. Law Firm have helped many immigrants obtain or extend their permanent residency in the United States, including in very complicated cases involving separation, divorce, and spousal abuse. If you received your green-card based on your marriage and need to remove conditions on your residency, please contact us for a consultation today at +1-703-527-1779 or via e-mail: [email protected].
Related: