Ismail T. Shahtakhtinski
Attorney Ismail T. Shahtakhtinski is the founder and principal attorney at I.S. Law Firm, PLLC. He focuses his practice primarily in the areas of immigration law, personal injury and business law. Prior to founding his firm, Attorney Shahtakhtinski worked with other firms on major civil matters and worked as of counsel for a New Orleans based law firm. Mr. Shahtakhtinski has developed experience in a broad range of civil matters including personal injury, insurance coverage, as well as immigration law and commercial litigation. In the past, Mr. Shahtakhtinski represented number of Washington, DC area businesses, international corporations, foreign governments, and individuals in their legal matters.
Through over a decade of his legal practice, Ismail represented numerous asylum seekers from various parts of the world, including dissidents whose government's issued false Interpol Red Notices on account of their political opinions. Attorney Shahtakhtinski is frequently invited as a panelist to forums and conferences on matters involving US immigration laws, international laws and human rights. He is often interviewed by various US and international media outlets on developments in US laws. Mr. Shahtakhtinski is a member of American Immigration Lawyers Association, holds a Certificate in International Law and Practice, and is licensed to practice law in the District of Columbia and the states of Virginia, Maryland and New York.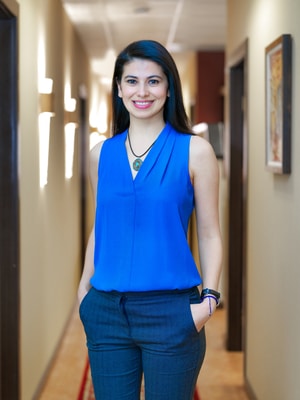 Aynur Jafar
Aynur Jafar joined I.S. Law Firm in April 2016. She received her bachelor's degree in law from Baku State University and various LL.M degrees from Baku State University, the University of Oslo in Norway, and the University of California Berkeley School of Law in the U.S. Before joining I.S. Law Firm, Aynur worked as a human rights lawyer in Azerbaijan for over seven years, but was forced to leave the country in August 2014 as the situation for human rights workers became increasingly unsafe. Prior to leaving Azerbaijan, she worked for prominent local and international non-governmental and international organizations such as Legal Education Society, American Bar Association Rule of Law Initiative, Council of Europe and the Organization for Security and Cooperation in Europe (OSCE). She also worked as a human rights lawyer for Human Rights Center of UC Berkeley School of Law, Williams Institute at UC Los Angeles as well as International Justice Resource Center in San Francisco. Aynur is passionate about human rights law and in I.S. Law Firm, her passion for human rights and extended experience in this field helps her to contribute asylum cases along with other cases. Aynur speaks English, Azerbaijani, Turkish and Russian.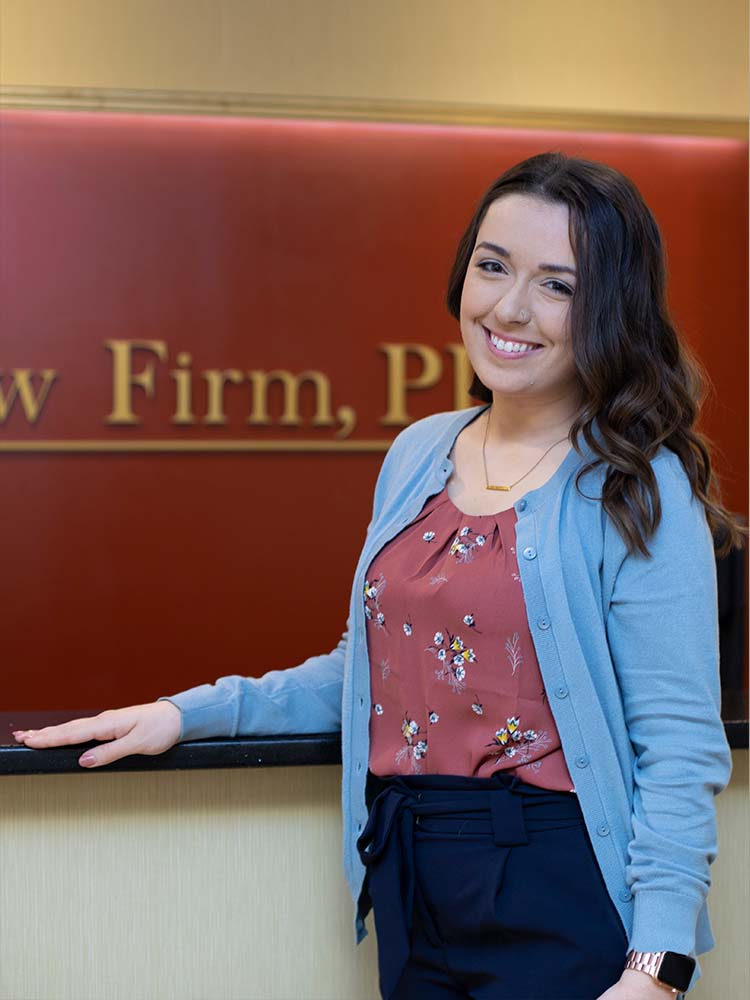 Gina Seymour
Gina Seymour has been with the firm since January 2016. She graduated from Virginia Commonwealth University with a Bachelor of Science in Criminal Justice and a Bachelor of Arts in Homeland Security and Emergency Preparedness. She previously interned with a nonprofit dedicated to combating human trafficking. She also has worked in immigration law and real estate law.
In her spare time, Gina enjoys running, reading, travelling, going to brunch and playing with her baby daughter.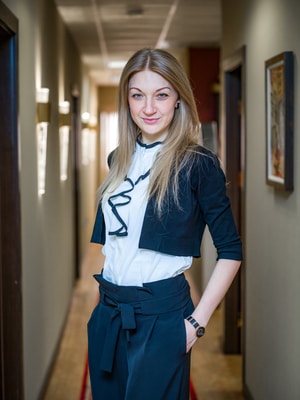 Olga Hryshkevich
Olga started her work at I.S. Law Firm since June 2016, when she arrived in the U.S. from Belarus.
Olga graduated from the Belarusian State Economic University and holds an economist-manager diploma. She has six years of experience working in an international organization in Belarus, which specialized in manufacturing machinery for Russia, Ukraine, Europe and Cuba.
She speaks English, Russian and Belarusian.
In her spare time, she enjoys spending time with family and friends, she loves to travel, good music and a delicious food.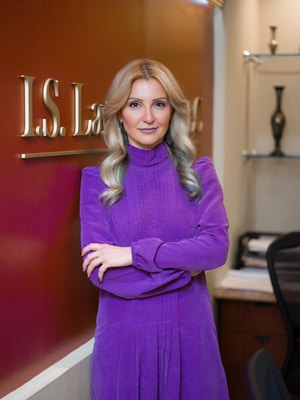 Gunay Rzayeva, LLB
Gunay Rzayeva is originally from Azerbaijan. Gunay attended Baku State University and graduated in 2000 with the degree of Bachelor of Laws. Gunay has been practicing law and attended numerous trainings and courses in different parts of the world such as Italy, Germany, Georgia, Qatar, UAE and etc.
Gunay has experience in legal work both in government and private sectors. She is innovative, trusted and possesses the determination necessary to get the job done and make the clients and the boss happy. Gunay speaks English, Azerbaijani, Russian, Turkish and a little Arabic. Thanks to her 5 years work experience as an attorney in Dubai, UAE.
When she is not in the office, Gunay enjoys reading, camping, clean eating and absolutely delicious coffee ice cream.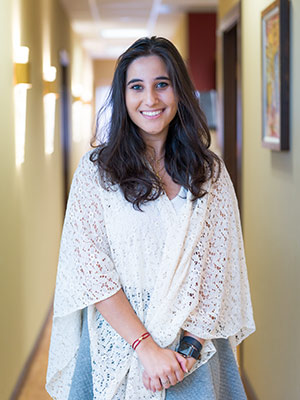 Venoos Vahid
Venoos Vahid graduated from George Mason University with a B.A. in International Studies in the summer of 2018. That same summer she joined the I.S. Law Firm team. She spent a semester attending Oxford University in England, as well as interning for an international NGO, Save the Children. She has a passion for human rights and aspires to be an international lawyer.
Venoos speaks Farsi and English and enjoys meeting new people. She spends her free time painting, reading, and attending D.C. events.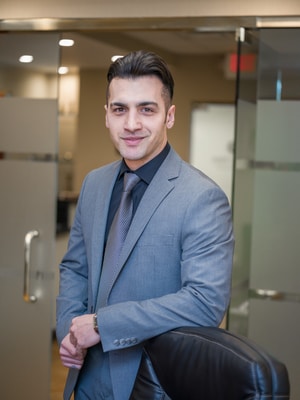 Samad Ismayilov
Samad Ismayilov holds a bachelor degree in Management and has a good experience in Digital Marketing and Office management. Samad is also an active fighter for human rights and equality.
Samad is always in search of new knowledge and enjoys challenges. He speaks English, Azerbaijani, Russian and Turkish.
Travelling is the most entertaining thing for Samad and he plans to travel the world and even beyond. He also enjoys indie movies, photography, reading and spending time with his friends and family.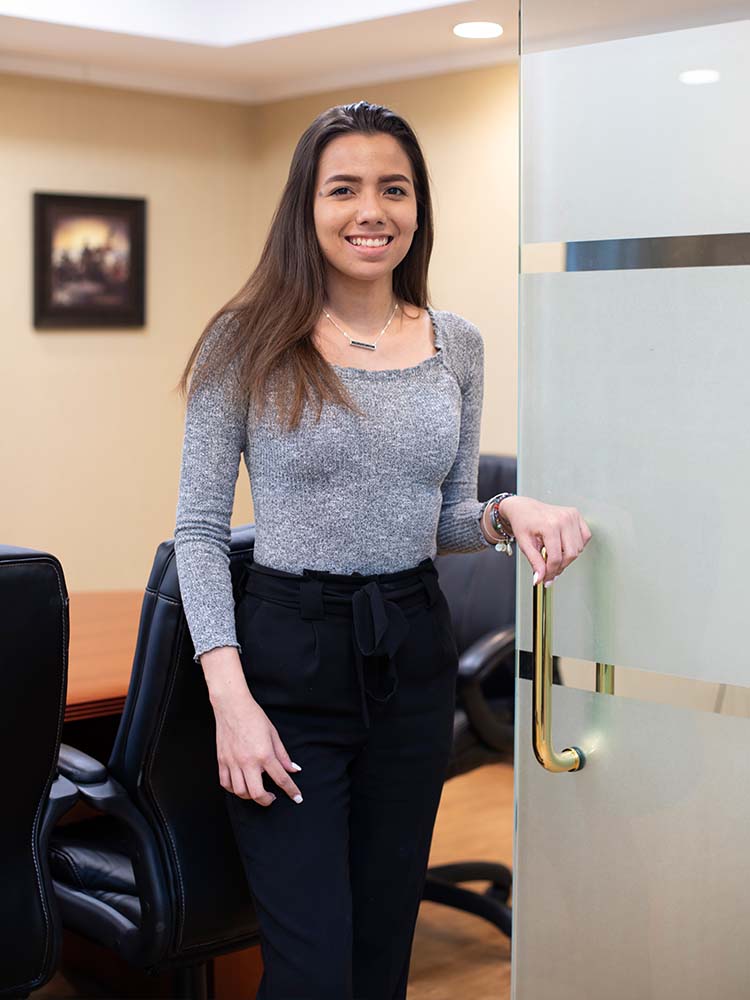 Melissa Huasasquiche
Melissa Huasasquiche is the newest addition to the I.S. Law Firm team! She was born in Lima, Peru and came to the United States in 2002. She grew up in Fairfax, VA and speaks both English and Spanish. She is currently studying Finance at George Mason University. Melissa is dedicated to learning and growing within the firm and is always up for a challenge.
In her free time, Melissa enjoys spending time with her friends and family. She loves attending D.C. sports games and going to the beach.