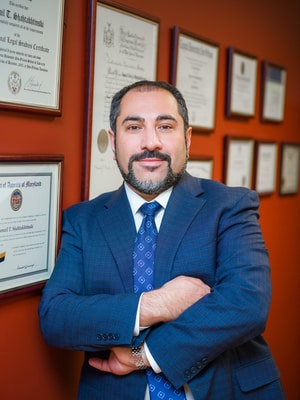 Ismail T. Shahtakhtinski
Attorney Ismail T. Shahtakhtinski is the founder and principal attorney at I.S. Law Firm, PLLC. He focuses his practice primarily in the areas of immigration law, personal injury and business law. Prior to founding his firm, Attorney Shahtakhtinski worked with other firms on major civil matters and worked as of counsel for a New Orleans based law firm. Mr. Shahtakhtinski has developed experience in a broad range of civil matters including personal injury, insurance coverage, as well as immigration law and commercial litigation. In the past, Mr. Shahtakhtinski represented number of Washington, DC area businesses, international corporations, foreign governments, and individuals in their legal matters.
Through over a decade of his legal practice, Ismail represented numerous asylum seekers from various parts of the world, including dissidents whose government's issued false Interpol Red Notices on account of their political opinions. Attorney Shahtakhtinski is frequently invited as a panelist to forums and conferences on matters involving US immigration laws, international laws and human rights. He is often interviewed by various US and international media outlets on developments in US laws. Mr. Shahtakhtinski is a member of American Immigration Lawyers Association, holds a Certificate in International Law and Practice, and is licensed to practice law in the District of Columbia and the states of Virginia, Maryland and New York.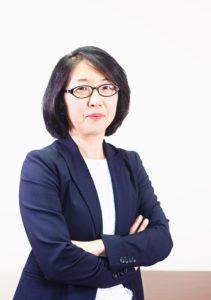 Minyoung Ohm, Esq.
Minyoung joined I.S. Law Firm in 2022 as an immigration associate. Her practice is focused on removal defense, immigration court proceedings, asylum, R visas, U visas, VAWA, and other areas of immigration law. Prior to joining the firm, she worked as an attorney at the Catholic Legal Immigration Network, Inc. for 15 years and represented religious organizations and their foreign-born religious workers in the matters of R-1 and F-1 visas, consular processing, adjustment of status, and naturalization. Before her nonprofit career, she worked as an associate at an immigration firm in Washington D.C., handling asylum, family-based visa petitions, and H-1B visas.
Minyoung holds a Juris Doctor degree from the American University's Washington College of Law and a bachelor's degree in English and French literature from Wellesley College. She is a member of the New York State Bar. Minyoung speaks fluent Korean.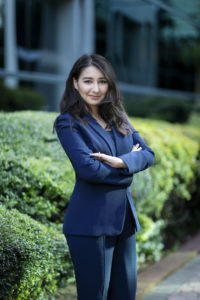 Regina Kroran, Esq
Driven by her passion for international affairs and love for humanity, Regina earned her Juris Doctor degree from American University, Washington College of Law. During law school, Regina was a Student Attorney in the Human Rights Clinic, where she successfully represented clients seeking asylum. The past few years have seen her gain experience in both the private and nonprofit sectors related to humanitarian and corporate immigration. Her professional focal points include humanitarian and corporate immigration, U.S. trade laws, corporate accountability, and proficiency in Russian and Mandarin.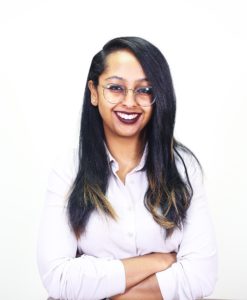 Hildana Nega
Hildana is an immigration specialist with over 5 years of progressive experience handling wide variety of immigration cases, including family-based petitions, business immigration, consular processing, naturalization, and asylum cases.
Hildana is a graduate of Addis Ababa University with a Bachelor's in Political Science and International Relations. She speaks both English and Amharic fluently.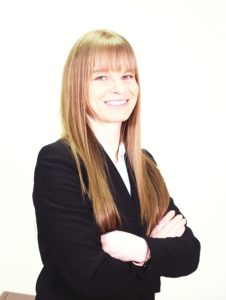 Anya Boytsova
Anya is an immigration paralegal at IS Law firm. Prior to joining the firm, Anya gained over 6 years of progressive experience as an immigration paralegal assisting attorneys throughout all phases of immigration cases. Capable to work proficiently across diverse cultures and communicate with people from various backgrounds effectively, Anya collaborates with internal teams and external agencies to efficiently assist attorneys and advocate for our clients.
She is currently finishing MBA program and looking forward to starting law school. Anya is fluent in Russian language.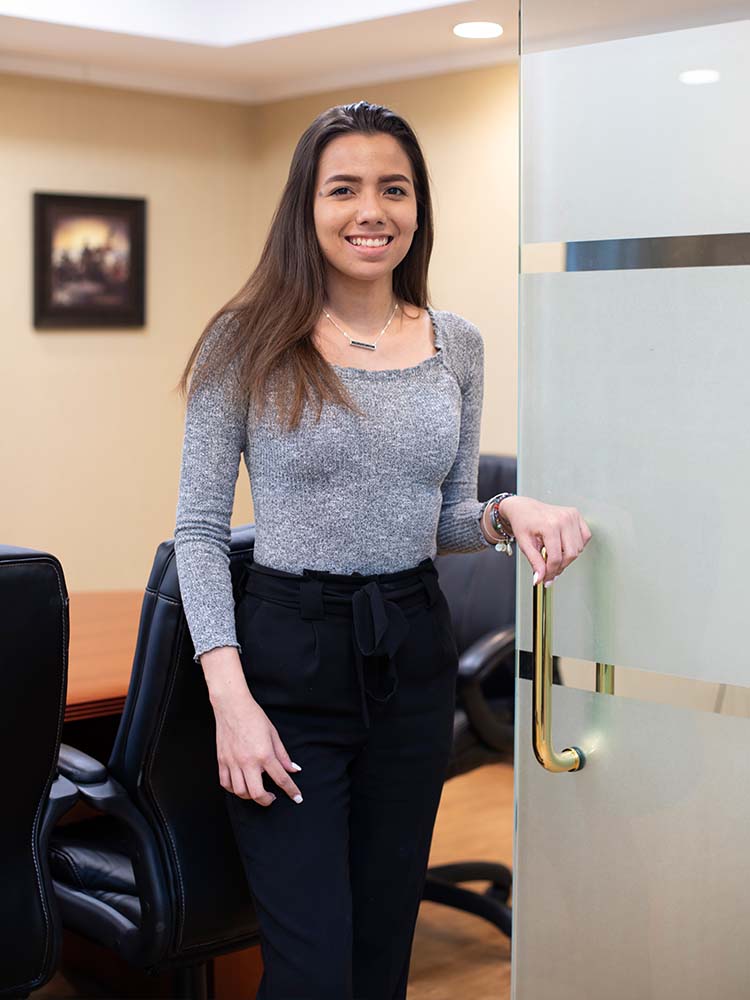 Melissa Huasasquiche
Melissa assists the firm with personal injury cases by processing claims, gathering supporting documentation, drafting demand letters, communicating with insurance companies, drafting complaints, pleadings, and motions, and scheduling important litigation deadlines.
Melissa was born in Lima, Peru but grew up in the United States. Melissa is dedicated to learning and growing within the firm and is always up for a challenge. In her free time, Melissa enjoys spending time with her friends and family.
She loves attending D.C. sports games and going to the beach. Melissa speaks fluent Spanish.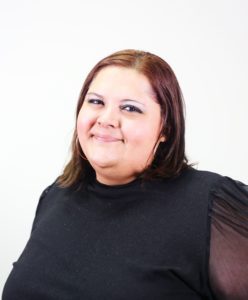 Itzel Garcia
Itzel is our Office Manager and a "Dreamer" (DACA Recipient)! She is usually the first point of contact for clients calling our office and coming to see us. Itzel supports the office staff by undertaking a wide range of administrative duties, including, managing appointments, updating calendars, bookkeeping and communicating with clients.
Being a Dreamer, Itzel grew up in the United States, but she is also a native Spanish-speaker.