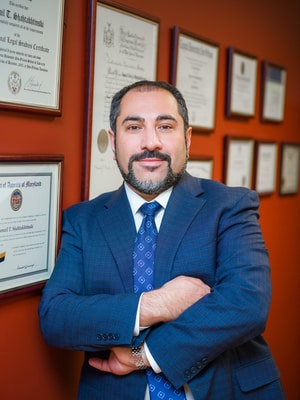 Ismail T. Shahtakhtinski
Attorney Ismail T. Shahtakhtinski is the founder and principal attorney at I.S. Law Firm, PLLC. He focuses his practice primarily in the areas of immigration law, personal injury and business law. Prior to founding his firm, Attorney Shahtakhtinski worked with other firms on major civil matters and worked as of counsel for a New Orleans based law firm. Mr. Shahtakhtinski has developed experience in a broad range of civil matters including personal injury, insurance coverage, as well as immigration law and commercial litigation. In the past, Mr. Shahtakhtinski represented number of Washington, DC area businesses, international corporations, foreign governments, and individuals in their legal matters.
Through over a decade of his legal practice, Ismail represented numerous asylum seekers from various parts of the world, including dissidents whose government's issued false Interpol Red Notices on account of their political opinions. Attorney Shahtakhtinski is frequently invited as a panelist to forums and conferences on matters involving US immigration laws, international laws and human rights. He is often interviewed by various US and international media outlets on developments in US laws. Mr. Shahtakhtinski is a member of American Immigration Lawyers Association, holds a Certificate in International Law and Practice, and is licensed to practice law in the District of Columbia and the states of Virginia, Maryland and New York.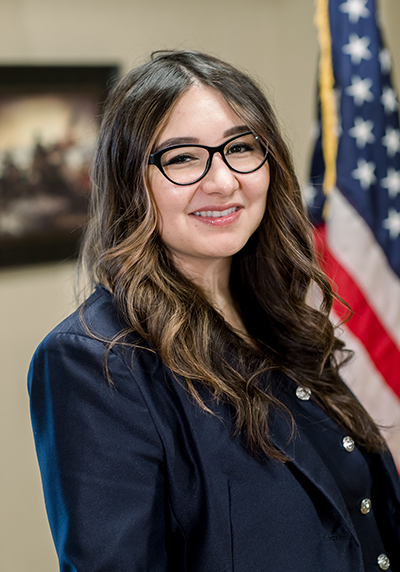 Regina Kroran, Esq
Driven by her passion for international affairs and love for humanity, Regina earned her Juris Doctor degree from American University, Washington College of Law. During law school, Regina was a Student Attorney in the Human Rights Clinic, where she successfully represented clients seeking asylum. The past few years have seen her gain experience in both the private and nonprofit sectors related to humanitarian and corporate immigration. Her professional focal points include humanitarian and corporate immigration, U.S. trade laws, corporate accountability, and proficiency in Russian and Mandarin.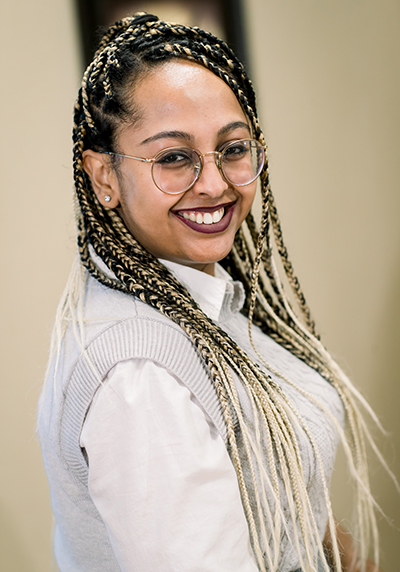 Hildana Nega
Hildana is an immigration specialist with over 5 years of progressive experience handling wide variety of immigration cases, including family-based petitions, business immigration, consular processing, naturalization, and asylum cases.
Hildana is a graduate of Addis Ababa University with a Bachelor's in Political Science and International Relations. She speaks both English and Amharic fluently.
Furkan Bayraktar
Furkan has recently graduated from the Master of Laws (LL.M.) program at Northwestern Pritzker School of Law, and he is set to take the bar exam in 2023. Furkan has a strong interest in human rights and immigration law with a focus on asylum, removal defense, and Interpol Red Notice defense. At the law school, Furkan took classes in immigration and asylum law, and participated in voluntary projects where he helped clients with their humanitarian relief applications. He had further opportunities to test his knowledge and skills when he was selected to represent his university at the 2022 International Migration and Refugee Law Moot Court Competition, at which his team was granted the Best Written Pleading Award.
Furkan obtained a Bachelor's degree in Law from Fatih University in Turkey, and two Master's degrees in Political Science from University of Central Florida and Pennsylvania State University, respectively. At the graduate school, Furkan's research focused on authoritarian regimes. As an immigrant himself, Furkan is enthusiastic to use his knowledge and skills to help people achieve their dreams in the United States. Furkan is a native speaker of Turkish.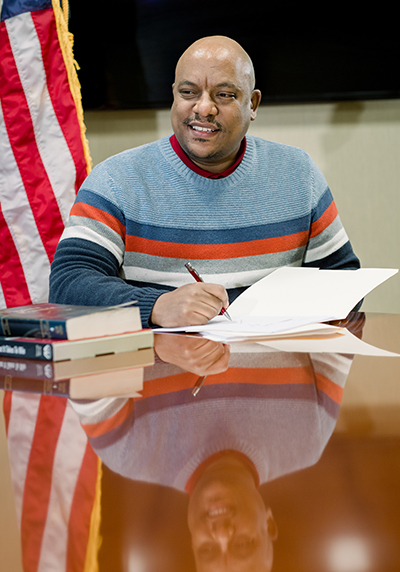 Dawit Shiferaw
An immigration paralegal for over 3 years, Dawit Joined I.S Law Firm PLLC in August 2022. As an immigration paralegal among other things, he will be focusing on non-immigrant visa applications, employment-based immigrant visa applications and family-based immigrant visa applications. Prior to joining I.S law Firm PLLC, he worked for Catholic Legal Immigration Network Inc. as a paralegal in the Religious Immigration Services Section.
A native Amharic speaker, Dawit obtained his law degree in 2007 from Addis Ababa University in Addis Ababa, Ethiopia. He also has a Paralegal certification from Nairobi Kenya.
He is a diehard Liverpool Football Cub fun who one day would love to visit Anfield football stadium in the United Kingdom.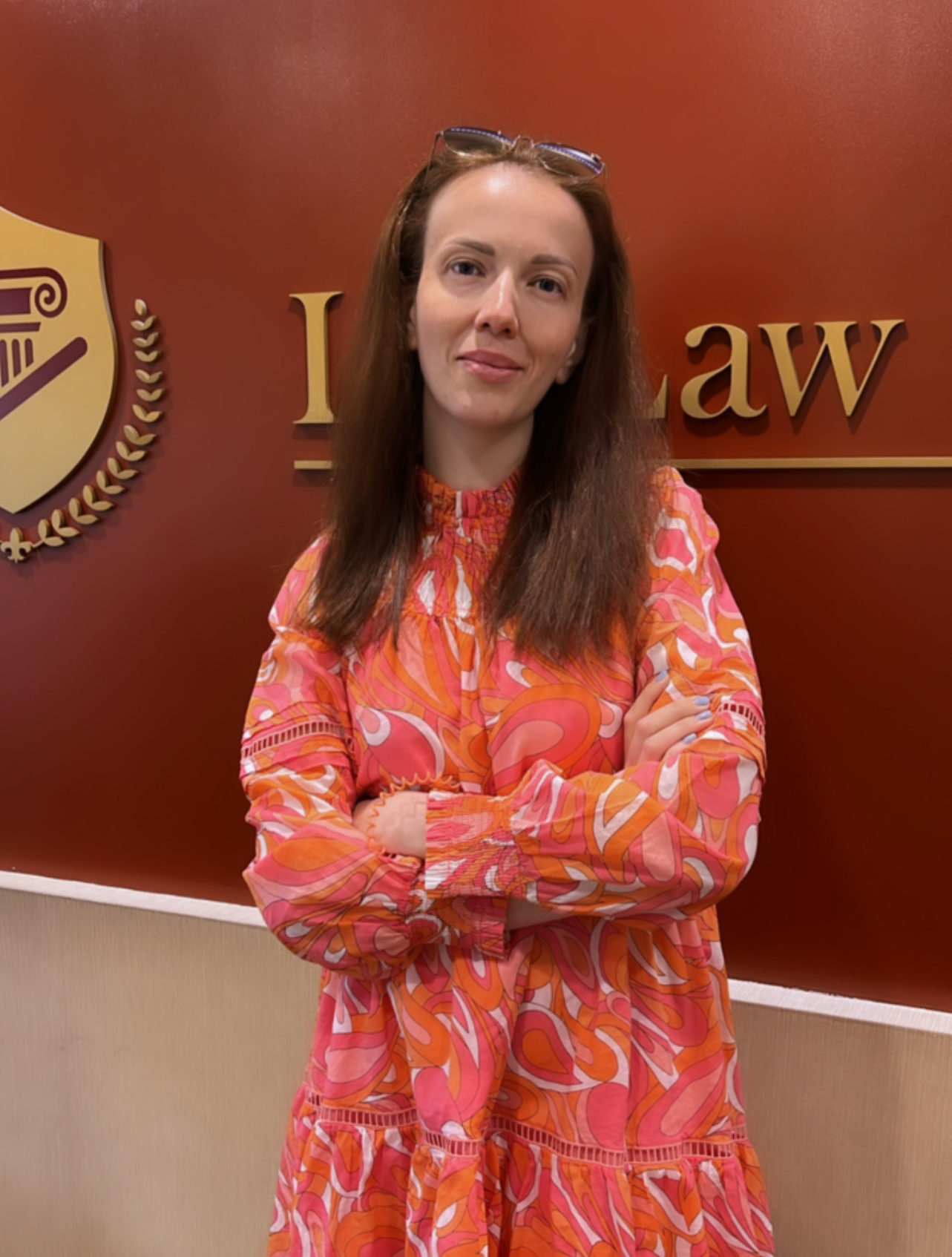 Enara Shukurova
Enara is an Immigration Clerk, who helps paralegals with immigration cases, including business immigration, family-based petitions, naturalization, asylum case and others.
Enara is a graduate of National University Odessa Law Academy with a Master Degree in Civil and Economic Laws. After graduating the University, she worked in Civil Court, and has an experience as a Senior Lawyer in Civil and Economic spheres. She speaks Russian, Ukrainian, Crimean Tatar and English.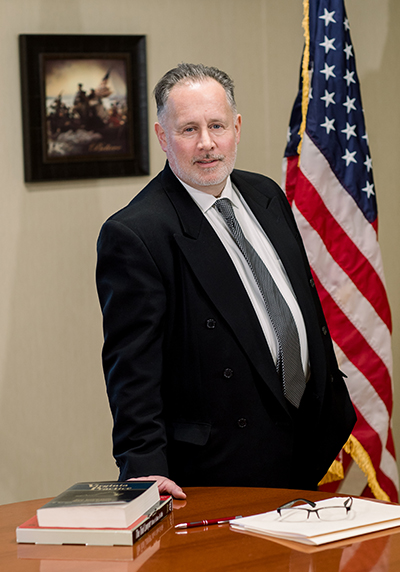 David Tinter
David Tinter handles the personal injury cases for the firm. Originally from New York, he graduated from the University of Maryland with honors and obtained his Paralegal Certificate locally from the George Mason University School of Law Paralegal Program. With over twenty years of experience, he has handled auto injury, premises liability, products liability, and complex medical malpractice and wrongful death cases. Mr. Tinter works closely with clients in all aspects of the pre-litigation phase of their claims to get the best results for their particular case.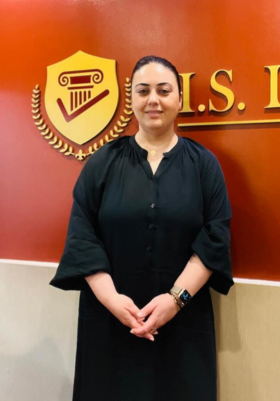 Gunel Taghizade
Gunel has extensive experience in customer service and teaching languages and has dedicated her career to helping others. She worked in a bank in Baku, Azerbaijan with a focus on financial assistance and client support. As a language instructor, she shared her love for languages and culture by teaching Russian to professionals in Washington, DC.
Coming from a family of attorneys, she is very happy to continue her career in customer and administrative support at I.S. Law Firm. Gunel has a MA in Philology and a BA in English from the University of Foreign Languages in Baku, Azerbaijan.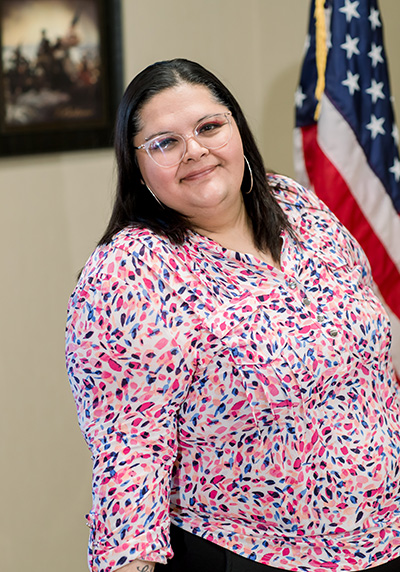 Itzel Garcia
Itzel is our Office Manager and a "Dreamer" (DACA Recipient)! She is usually the first point of contact for clients calling our office and coming to see us. Itzel supports the office staff by undertaking a wide range of administrative duties, including, managing appointments, updating calendars, bookkeeping and communicating with clients.
Being a Dreamer, Itzel grew up in the United States, but she is also a native Spanish-speaker.