What If I Was Selected in DV Lottery When I Am Still Living in My Country?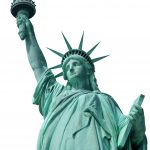 Being selected in Diversity Visa Lottery (DV Lottery) is random. DV Lottery, also known as Diversity Immigrant Visa Program, makes 50,000 diversity visas available annually to people who wish to immigrate to the United States. For more information on DV Lottery, please see our related article, "Diversity Visa Lottery."
This article will help answering some of the basic questions you may have if you would like to know the next step once you are selected in DV Lottery. However, we encourage you to talk to an experienced lawyer about your specific case in order to avoid any potential problems and complications.
If you are selected in DV Lottery, you will receive notification through the Electronic Diversity Visa (E-DV) website, informing you that you have been selected for further processing in the Diversity Immigrant Visa (DV) Program. That means that you and your qualifying family members receive a chance to immigrate to the United States.
It is important to remember that selection does not guarantee you a visa. In order to receive a visa to immigrate to the United States, you must still meet all eligibility requirements under United States law.
If you are selected in DV Lottery when you are still living in your country, there are three important steps that you must successfully complete before a consular interview can be scheduled to determine if you will receive a visa. It is recommended that you should complete these steps as soon as possible.
1) You Must Confirm Your Qualifications
The Diversity Immigrant Visa (DV) Program requires you or the principal DV applicant to have a high school education, or its equivalent, or two years of qualifying work experience.
It is important to remember that only the principal applicant must meet this requirement. Your spouse and children do not have to meet this requirement.
High School Education: High school education means that you must successful complete of a formal course of elementary and secondary education comparable to completion of a 12-year course in the United States.
Work Experience: Work experience means that you have two years of work experience in the last five years. Please note that not any work experience will qualify. Only certain occupations, for which at least "considerable" preparation is needed, qualify.
If you do not have the required education or qualifying work experience, you are not qualified to be issued a diversity visa. If you do not meet the qualifying education or work experience requirements, you should not continue with your DV application. You will not be issued a visa, and any fees you pay will not be refunded. If you are unsure whether you meet the qualifications, you should consult a U.S. immigration attorney with experience in these matters.
 2) You Must Submit a Visa Application
If you have the required education or qualifying work experience, then you must submit a visa application (Form DS-260). For more information on how to submit Form DS-260, please see our related article titled "Diversity Visa Lottery" or visit U.S. Department of State, at https://ceac.state.gov/IV/Default.aspx.
It is important to note that if you had a spouse or children prior to submitting your original entry, but you did not include them on your original entry form, then your case will be disqualified at the time of your visa interview. You and your family will not receive visas.
After submitting the Form DS-260 online, you must print the confirmation page. You must bring the confirmation page to your visa interview.
The Kentucky Consular Center (KCC) will review your information, and will let you know if there are any problems with the data you have provided. Please be aware that KCC can only tell you if your form is complete. KCC cannot tell you whether or not you or family members are qualified for diversity visas. Only the consular officer who interviews you can make that decision.
 3) You Must Prepare Supporting Documents
Before your interview with a consular office, you must gather all required documents. It is strongly recommended that you begin this process early.
You, as the applicant, and each of your family member who will accompany you to the United States will need to present original documents or certified copies of the documents listed below from an appropriate office, authority, or issuing entity in your country. You will take the documents with you to your interview at a U.S. Embassy or Consulate.
The required documents are as follows:
Required DV Qualifying Education or Work Experience.
Birth Certificates for each applicant.
Police Records for each applicant 16 years of age or older.
Financial Documents to demonstrate that you have the financial means to support yourself and not become a public charge on the U.S. government.
Medical examination for each applicant.
Court and Prison Records for applicants who have been convicted of a crime.
Deportation Documentation for applicants who have previously been deported or removed from the United States.
Marriage Records (marriage certificate and/or marriage termination documentation).
Military Records for persons who have served in the military forces.
Custody Documentation for adopted children.
For more information about these required documents, please visit U.S. Department of State at http://travel.state.gov/content/visas/english/immigrate/diversity-visa/if-you-are-selected/prepare-supporting-documents.html.
Translation Requirements: It is important to remember that all your documents must be in English. If some of your documents are not in English, then they must be accompanied by certified English translations. The translation must include a statement signed by the translator that states that:
The translation is accurate, and,
The translator is competent to translate.
If you do not bring a complete set of applicable documents to your interview, your visa may be delayed or even denied. For that reason, it is important to have an experienced U.S. immigration attorney help you in this process. A good lawyer will help you submit the online forms, collect the required documents, and prepare you and your family for the interview.
NOTICE: The information contained on this page site is intended to educate the general public and is not intended to provide legal advice. To ensure proper handling of your individual situation, please call +1-703-527-1779.