Temporary Protected Status Extended for El Salvador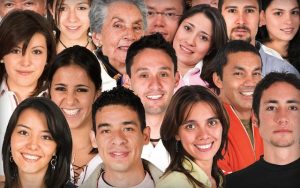 United States Citizenship and Immigration Services (USCIS) has extended Temporary Protected Status (TPS) for eligible nationals of El Salvador for an additional 18 months starting on March 10, 2015, and ending on September 9, 2016. Current TPS El Salvador beneficiaries seeking to extend their TPS must re-register during the 60-day re-registration period that runs from January 7, 2015, through March 9, 2015. USCIS encourages nationals of El Salvador to re-register as soon as possible once the 60-day re-registration period begins.
This 18-month extension also allows TPS re-registrants to apply for a new Employment Authorization Document (EAD). Eligible TPS El Salvador beneficiaries who re-register during the 60-day period and request a new EAD will receive one with an expiration date of September 9, 2016. USCIS recognizes that some re-registrants may not receive their new EAD until after their current one expires. Therefore, USCIS is automatically extending current TPS El Salvador EADs that have a March 9, 2015, expiration date for an additional six months. These existing EADs will now be valid through September 9, 2015.
USCIS has automatically extended the validity of EADs issued under the last extension of TPS El Salvador for an additional 6 months, through September 9, 2015. If you are a TPS beneficiary under the El Salvador designation and your EAD is based on your TPS status with an original expiration date of March 9, 2015, your EAD is covered by this automatic extension and you may continue to work.
Your employer may rely on the Federal Register notice as evidence of the continuing validity of your EAD. If USCIS approves your TPS re-registration application and you paid the fee for a new EAD (or USCIS approved your fee waiver request), you will be issued a new EAD with the expiration date of September 9, 2016.
Applicants may request that USCIS waive application fee or biometrics fee based on an inability to pay. To do so, applicants must file Request for Fee Waiver, or submit a written request. Fee-waiver requests must be accompanied by supporting documentation. USCIS will reject the TPS application of any applicant who fails to submit the required filing fees or a properly documented fee-waiver request.
Additional information about TPS for El Salvador —including guidance on eligibility, the application process and where to file—is available online at https://www.uscis.gov/humanitarian/temporary-protected-status.
Attorneys at I.S. Law Firm have helped many immigrants to avoid deportation and legalize their status in the United States. To explore your immigration options, please contact us at +1-703-527-1779 or by e-mail: [email protected].