Religion-Based Asylum from Uzbekistan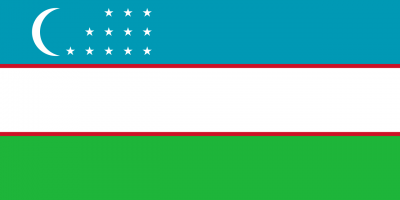 I.S. Law Firm secured grant of asylum in immigration court for a Christian from Uzbekistan, who had been persecuted for his religious beliefs in his home country.
Attorney Ismail Shahtakhtinski was able to show to the satisfaction of the immigration judge that our client had suffered past persecution in Uzbekistan because of his conversion to Christianity, specifically that he had been arrested, beaten, and threatened.  We also demonstrated that our client would suffer future persecution if he was returned to Uzbekistan.
I.S. Law Firm presented objective evidence to show that Uzbek authorities routinely persecute religious minorities, particularly Christians.  According to the United States Department of State, Uzbek laws and policies restrict religious freedom and, in practice, the government generally enforced those restrictions. The law restricts the religious freedom of unregistered groups and prohibits many activities, such as proselytizing. Many members of registered and unregistered minority religious groups faced heavy fines and short jail terms for violations of these laws. There were credible reports in 2012 that security services continued covert surveillance of religious communities. Authorities raided several gatherings of both registered and unregistered Christian groups. Authorities also confiscated, and in some cases destroyed, Christian literature in Uzbek and Russian that was imported legally. There were dozens of cases in which courts ordered the destruction of Bibles in Uzbek and Russian. Although the government did not prohibit persons from changing religions, there was social pressure, particularly among the majority Muslim population, not to do so. Ethnic Russians, Jews, and non-Muslim foreigners enjoyed greater freedom to choose and change their religion than did members of Muslim ethnic groups, particularly ethnic Uzbeks. Some evangelical or Pentecostal Christian churches and churches with ethnic Uzbek converts encountered discrimination. There were persistent reports that ethnic Uzbeks who converted to Christianity faced discrimination and harassment.
Because we presented subjective evidence showing that our client was individually harassed in Uzbekistan because of his faith, as well as objective evidence confirming that Christians are regularly persecuted in Uzbekistan, we were able to obtain asylum status for our client.
To learn more about asylum process, visit: /immigration-law/asylum/.  You can also view more samples of our successful asylum cases:
PLEASE NOTE THAT CASE RESULTS DEPEND UPON A VARIETY OF FACTORS UNIQUE TO EACH CASE. CASE RESULTS DESCRIBED BELOW DO NOT GUARANTEE OR PREDICT A SIMILAR RESULT IN ANY FUTURE CASE UNDERTAKEN BY I.S. LAW FIRM, PLLC.
If you think you may qualify for asylum, please contact us: +1-703-527-1779 or via e-mail: [email protected].