Diversity Visa Lottery 2016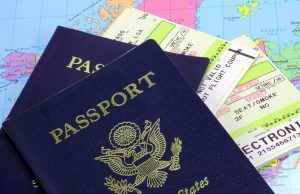 Entries for the DV-2016 Diversity Visa program must be submitted electronically at www.dvlottery.state.gov between noon, Eastern Daylight Time (EDT) (GMT-4), Wednesday, October 1, 2014, and noon, Eastern Standard Time (EST) (GMT-5), Monday, November 3, 2014.
Do not wait until the last week of the registration period to enter, as heavy demand may result in website delays. No late entries or paper entries will be accepted. The law allows only one entry by or for each person during each registration period. The Department of State uses sophisticated technology to detect multiple entries. Individuals with more than one entry will be disqualified.
For DV-2016, natives of the following countries are not eligible to apply, because more than 50,000 natives of these countries immigrated to the United States in the previous five years:
Bangladesh,
Brazil,
Canada,
China (mainland-born),
Colombia,
Dominican Republic,
Ecuador,
El Salvador,
Haiti,
India,
Jamaica,
Mexico,
Nigeria,

Pakistan,

Peru,
Philippines,
South Korea,
United Kingdom (except Northern Ireland) and its dependent territories,
Vietnam.
Persons born in Hong Kong Special Administrative Region, Macau Special Administrative Region, and Taiwan are eligible.
The Congressionally mandated Diversity Immigrant Visa Program is administered annually by the Department of State. Section 203(c) of the Immigration and Nationality Act (INA) provides for a class of "diversity immigrants," from countries with historically low rates of immigration to the United States. For fiscal year 2016, 50,000 diversity visas (DVs) will be available. There is no cost to register for the DV program. Applicants who are selected in the lottery ("selectees") must meet simple, but strict, eligibility requirements in order to qualify for a diversity visa. Selectees are chosen through a randomized computer drawing. Diversity visas are distributed among six geographic regions and no single country may receive more than seven percent of the available DVs in any one year.
Please be advised that participants of the DV lottery and those who wish to participate are often targeted by scammers. For example, some businesses might misrepresent their services when it comes to offering to help people trying to enter the Diversity Visa program. They may claim to have an affiliation with the U.S. government; special expertise or a special entry form that is required for the DV program; a high success rate for DV entries; an ability to increase an entrant's chances of being selected; or that people from ineligible countries are still "qualified" to enter. Such unscrupulous businesses may charge substantial fees to complete the application process. You might also receive fraudulent e-mails and letters from people or entities claiming to be affiliated with the United States government saying that you have won the Diversity Visa lottery and asking you to pay for your visa. Please be aware that such emails and letters are scams sent out in an attempt to extract money from people hoping to immigrate to the United States.
For complete instructions on the 2018 Diversity Visa program, please visit: https://travel.state.gov/content/dam/visas/Diversity-Visa/DV-Instructions-Translations/DV-2018-Instructions-Translations/DV-2018%20Instructions%20English.pdf
Attorneys at I.S. Law Firm have helped many people from different countries to immigrate to the United States. We offer help with preparation and filing, as well as result notification service, all for a charge of $50 per application.
If you are interested in applying for DV lottery and need help of an experienced immigration attorney, please contact us at 1- +1-703-527-1779 or via e-mail: [email protected].