Asylum for a Prominent Political Dissident from Armenia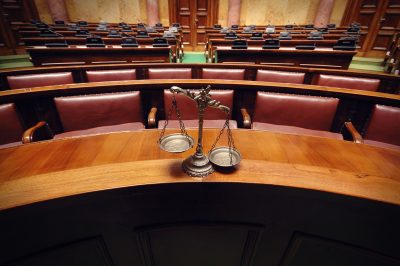 I.S. Law Firm has achieved an important court victory in securing the grant of asylum for a prominent political dissident from Armenia who was systematically persecuted by the Armenian government on account of his political views and was in removal proceedings in an immigration court in the United States.
In gathering evidence in support of this petition, our attorneys collaborated with distinguished oppositional activists and political prisoners in Armenia. We demonstrated to the satisfaction of the immigration court that the government of Armenia has been systematically imprisoning, threatening and attacking dissidents, political opposition figures, and journalists based on their political opinion, and has attacked and sought to imprison our client, also a well-known oppositional activist and writer.
In order to be granted asylum, the applicant must prove that he/she qualifies as a refugee. According to the official definition, a refugee is a person who, "owing to a well-founded fear of being persecuted for reasons of race, religion, nationality, membership of a particular social group or political opinion, is outside the country of his/her nationality and is unable or, owing to such fear, is unwilling to avail himself/herself of the protection of that country; or who not having a nationality and being outside the country of his/her former habitual residence.., is unable or, owing to such fear, is unwilling to return to it".
In this particular case, attorneys at I.S. Law Firm proved to the court that our client was being persecuted by the government of Armenia because of his political opinion and oppositional activities, which included exposing the corrupt and authoritarian government of Armenia in his writings. One of the positions of our client, which particularly irritated the government of Armenia, was his contention that the governments of Armenia and Azerbaijan have conspired to never resolve the Nagorno-Karabakh conflict in order to distract the attention of their citizens from internal problems, such as corruption and embezzlement of the nations' wealth by those governments. The entire Nagorno-Karabakh problem is an artificial provocation by those two governments, our client argued; the people of Armenia are misled by their government into believing that the occupation of Nagorno-Karabakh benefits the nation, thereby justifying the spending of millions of unaccounted and embezzled funds, supposedly allocated to maintaining the occupation, defense, and development of those lands, whereas in fact people do not have their basic human needs met neither in those lands nor inside Armenia's own territories. Our client's eloquence and persistence in articulating his position angered the government of Armenia, even leading to an assassination attempt against our client.
We demonstrated that the persecution of our client was taking place in an atmosphere of intimidation and imprisonment of journalists and oppositional figures by the Armenian government. By citing newspaper articles and human rights reports published by credible international organizations, including the U.S. Department of State, we showed that our client was one of many Armenian dissidents persecuted solely for exercising their right to freedom of expression and assembly. For example, the U.S. Department of State 2010 Human Rights Report on Armenia states: "Citizens' right to change their government through peaceful elections was restricted due to repeated, significant flaws in the conduct of elections … The constitution provides for freedom of assembly; however, authorities restricted this right in practice, particularly the assembly of individuals perceived to be political opponents. Authorities continued arbitrarily to deny requests by opposition parties and other groups to gather or hold rallies in originally requested venues of Yerevan."
Specifically, attorneys at I.S. Law Firm demonstrated that our client was targeted by the Armenian government because of his political activities and ties to other opponents of the government. We pointed out that, according to the U.S. Department of State, several individuals, convicted in connection with the deeply flawed 2008 presidential election and postelection unrest in trials marred by due process violations and apparent political motivations, remained incarcerated throughout 2010. Importantly, we showed that our client was working and had friendships with many of these political prisoners, which, along with his own oppositional activities, made him a target for the Armenian government.
Attorneys at I.S. Law Firm proved that the Armenian government attacked our client, threatened his family, and destroyed his property in an attempt to intimidate our client and force him to stop expressing his political opinion. As required for all asylum cases, we also demonstrated that our client had a well-founded fear of persecution if he was forced to return to his home country, evidenced by the deteriorating human rights situation and continued persecution of oppositional activists in Armenia. We relied on objective sources, including the most recent available U.S. Department of State Human Rights Report on Armenia, to document the human rights abuses committed by the Armenian government, and to show that our client would continue to be persecuted if he returned to Armenia. Thus, we were able to obtain the grant of asylum for our client.
In order to obtain approval of our clients' asylum petitions, attorneys at I.S. Law Firm gather subjective and objective evidence, country reports, complete the forms, write memorandums, thoroughly prepare the applicant for the questioning, and stand by the applicant's side, supporting him or her throughout the entire process. We are proud of our success rates in asylum cases, both affirmative asylum cases through the U.S. Citizenship and Immigration Services (USCIS) and defensive asylum cases through the immigration courts.
PLEASE NOTE THAT CASE RESULTS DEPEND UPON A VARIETY OF FACTORS UNIQUE TO EACH CASE. CASE RESULTS DESCRIBED BELOW DO NOT GUARANTEE OR PREDICT A SIMILAR RESULT IN ANY FUTURE CASE UNDERTAKEN BY I.S. LAW FIRM, PLLC.
If you think you may qualify for asylum, please contact us at +1-703-527-1779 or via e-mail: [email protected].
View more successful asylum cases: