Asylum for a Bahai from Iran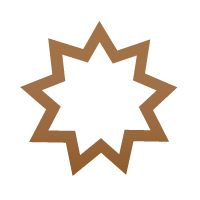 I.S. Law Firm secured a grant of asylum for our client who had been threatened, attacked and intimidated in her native Iran because of her Baha'i religious beliefs.
Attorney Ismail Shahtakhtinski demonstrated to the satisfaction of the asylum officer that our client's assailants attacked and beat her, and threatened her with severe punishment and repercussions for her family due to her religious affiliation with Baha'i faith.  The government of Iran did not provide any protection to our client, and would harm our client if she returned to Iran.  Our client was persecuted based on two grounds: religion and membership in particular social group.
I.S. Law Firm lawyers also presented objective evidence to show that members of Baha'i religion are subject to countrywide persecution in Iran at the hands of the government itself.  In fact, according to the United States Department of State, Baha'is are the most persecuted religious minority in Iran. The constitution and other laws and policies do not protect religious freedom, and in practice, the government severely restricted religious freedom. The government's respect for religious freedom declined during the year. There were increased reports of the government charging religious and ethnic minorities with moharebeh (enmity against God), "anti-Islamic propaganda," or vague national security crimes for their religious activities. Those reportedly arrested on religious grounds faced worsening prison conditions and treatment, as with most prisoners of conscience. The arrest and harassment of members of religious minorities also increased significantly during the year 2012. There continued to be reports of the government imprisoning, harassing, intimidating, and discriminating against people because of their religious beliefs. The government considers Baha'is to be apostates and defines the Baha'i Faith as a "political sect." The government prohibits Baha'is from teaching and practicing their faith and subjects them to many forms of discrimination not faced by members of other religious groups.
The government of Iran also requires Baha'is to register with the police; Baha'is are barred from all leadership positions in the government and military.  According to Iranian law, Baha'i blood is considered "mobah," meaning it can be spilled with impunity and Baha'i families are not entitled to restitution.  The government, since the Islamic Revolution, formally denies Baha'i students access to higher education.  In 1991, the Supreme Council of the Cultural Revolution signed a secret memorandum stating that Baha'is "must be expelled from universities" and that Baha'i children "should be enrolled in schools which have a strong and imposing religious ideology," presumably to indoctrinate Baha'is in a state-supported religion.  Baha'is are banned from the social pension system.  In addition, Baha'is are regularly denied compensation for injury or criminal victimization and the right to inherit property.  The government prohibits the Baha'i community from officially assembling or maintaining administrative institutions and actively closes such institutions as part of this policy.
Because we presented subjective evidence showing that our client was individually harassed in Iran because of her faith, as well as objective evidence confirming that Baha'is are regularly persecuted in Iran, we were able to obtain asylum status for our client.
PLEASE NOTE THAT CASE RESULTS DEPEND UPON A VARIETY OF FACTORS UNIQUE TO EACH CASE. CASE RESULTS DESCRIBED BELOW DO NOT GUARANTEE OR PREDICT A SIMILAR RESULT IN ANY FUTURE CASE UNDERTAKEN BY I.S. LAW FIRM, PLLC.
If you think you may qualify for asylum, please contact us at +1-703-527-1779 or by e-mail at [email protected].
View more successful asylum cases:
Asylum for a Youth Leader from Azerbaijan

Asylum from Russia for an Ethnic Korean

Asylum for a Pro-Democracy Activist from Azerbaijan

Asylum from Russia for a Victim of Police Corruption

Political Asylum from Azerbaijan

Gang-Related Asylum from El Salvador

Asylum for an Activist from Azerbaijan

Asylum for a Prominent Political Dissident from Armenia

Religion-Based Asylum from Azerbaijan

Asylum for a Blogger from Azerbaijan

Asylum for a Kurdish Family from Russia