H-1B Cap Likely To Be Filled by April 7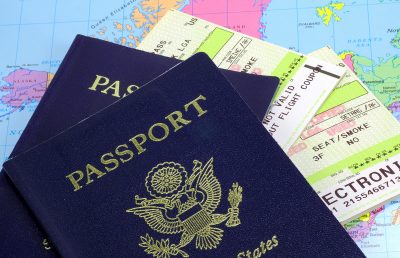 U.S. Citizenship and Immigration Services (USCIS) will begin accepting H-1B petitions subject to the fiscal year (FY) 2015 cap on April 1, 2014.
The congressionally mandated cap on H-1B visas for FY 2015 is 65,000. The first 20,000 H-1B petitions filed on behalf of individuals with a U.S. master's degree or higher are exempt from the 65,000 cap.
USCIS anticipates receiving more than enough petitions to reach both caps by April 7. The agency is prepared to use a random selection process to meet the numerical limit. Non-duplicate petitions that are not selected will be rejected and returned with the filing fees.
In 2013, USCIS reached the statutory H-1B cap of 65,000 for fiscal year (FY) 2014 within the first week of the filing period, for the first time since 2008. USCIS received approximately 124,000 H-1B petitions during the filing period, including petitions filed for the advanced degree exemption. On April 7, 2013, USCIS used a computer-generated random selection process (commonly known as a "lottery") to select a sufficient number of petitions needed to meet the caps of 65,000 for the general category and 20,000 under the advanced degree exemption limit. For cap-subject petitions not randomly selected, USCIS rejected and returned the petitions with filing fees.
To be able to file within the cap season, it is important to start preparations as soon as possible. There are certain stages that must be completed before an actual H-1B petition can be filed, including filing and securing the approval of a Labor Conditions Application (LCA) with the United States Department of Labor (DOL). In addition, it may be necessary to obtain a prevailing wage determination from the DOL. If the organization misses the USCIS filing period, both the employer and the employee may have to wait another year for the next cap season to file the petition.
However, there are cap exemptions for certain types of organizations, for example nonprofit research organizations and educational institutions. Cap-exempt organizations can file H-1B petitions all year round and are not bound by cap season limitations. In addition, foreign nationals who currently have H-1B status and are seeking to change their employer in the United States are also not subject to the cap limitations.
Attorneys at I.S. law Firm have helped many foreign national to successfully obtain H-1B visas and H-1B extensions. To learn more about our services and for consultation, please contact us at +1-703-527-1779 or via e-mail: [email protected].