Asylum for Syrian Activist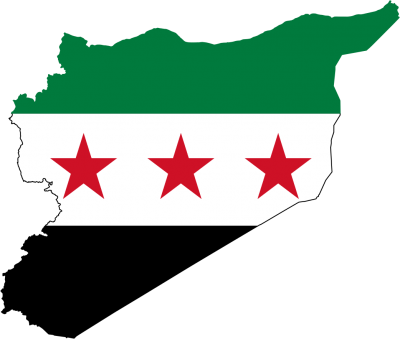 One of recent cases which I.S. Law Firm successfully secured a grant of asylum for our client was the case of the Syrian family. The principal client belonged to the family of the political activist who was against the ruling government which is the successor of the same family, for decades. The whole family was persecuted in Syria for years.
Attorney Ismail Shahtakhtinski at I.S. Law Firm demonstrated to the satisfaction of the asylum office that our client had been targeted, arrested, physically harmed and threatened in Syria. Moreover, we showed that our client and her family had a well-founded fear of persecution in the future if they were forced to return to Syria.
We provided overwhelming evidence, in the form of affidavits by individuals who witnessed the threats and persecution against the client and her family members as well as reports and newspaper articles by well-known and respected human rights organizations, that the Syrian government is notorious for being unmerciful against any opposition view. We showed that the Syrian government is especially harsh and brutal against its opponents in prisons and detention centers when the civil war is going on. As a result of hard work and comprehensive application, we were able to obtain asylum for our client.
The important nuance about this case is that, the applicant's situation was especially sensitive, because her spouse who was in the third country, not in the United States, could be deported to Syria. Even though currently the asylum application is quite a long process in the United States and sometimes it takes two or three years for the asylum seekers to get the final decision, I.S. Law Firm worked hard and achieved in expedited review of the case and the client got her asylum status within one year.
It is crucial to have a competent and experienced attorney prepare your document package when you file your papers with the United States Citizenship and Immigration Services (USCIS), known as affirmative asylum application. Your chance of the success is considerably higher if you retain a competent and experienced asylum lawyer.
Attorney Ismail Shahtakhtinski individually meets with every client and thoroughly prepares them for their asylum interviews. The firm has professional staff which cares about each and every client and assists the attorney in collecting evidence, country condition reports and submit detailed memorandums of law in support of every asylum petition we handle. At the asylum interview, Mr. Shahtakhtinski makes sure that our client's case is adequately presented and that there are no misunderstandings or confusions.
At I.S. Law Firm, we also dedicate time to help those in need of legal assistance who cannot afford to pay high attorney's fees. We have a pro bono program, where indigent people can apply by filing an application with us. Such applicants may receive completely free representation or legal services at a substantially reduced rate.
PLEASE NOTE THAT CASE RESULTS DEPEND UPON A VARIETY OF FACTORS UNIQUE TO EACH CASE. CASE RESULTS DESCRIBED BELOW DO NOT GUARANTEE OR PREDICT A SIMILAR RESULT IN ANY FUTURE CASE UNDERTAKEN BY I.S. LAW FIRM, PLLC.
Lawyers at I.S. Law Firm have helped many foreign nationals obtain asylum status, both through asylum offices and immigration courts. To learn more about asylum process, please visit: /immigration-law/asylum/. You can also read more about our successful asylum cases:
If you think you may qualify for asylum, please contact us by phone at +1-703-527-1779 or via e-mail: [email protected].