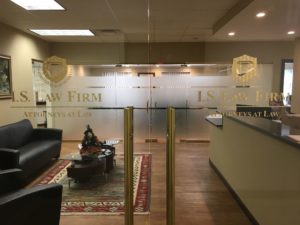 Administrative Assistant / Legal Secretary
The successful candidate is a strong, practical and reliable individual with excellent communication skills. The individual will possess strong basic computer skills, as well as excellent written and verbal communication. Proficiency in foreign language/s is a big plus.
This individual will work closely with attorneys and other legal professionals to manage client communications, calendars, maintain accurate and complete records, prepare document package for filing with immigration offices, and handle other essential administrative tasks. This is an excellent opportunity to work with a fully supportive team of legal professionals in a professional environment.
Job Location: Fairfax, Virginia
Responsibilities:
Take incoming calls from existing and potential clients.
Communicate with leads, offer consultations, explain the terms and schedule consultations.
Enter potential client information into CRM software and follow up.
Compile, organize, and file legal documents.
Draft correspondence.
Maintain office supplies.
Accept payments and enter into system.
Basic bookkeeping responsibilities.
Analyze and pay invoices.
Communicate with vendors.
Fluency in foreign language/s is a big plus.
Health insurance
Dental insurance
Vision insurance
401(k)
Paid time off
Paid sick time
Maternal leave
Opportunities for advancement
Bonus program
Referral program
Schedule:
Monday – Friday, 9AM – 5:30PM
To apply, please email your resume and cover letter to: [email protected]