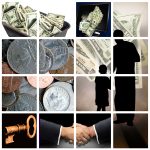 L-1 (L-1A or L-1B) visas permit you to transport a worker with expert knowledge into the country. But just because you have a valid reason to bring over a worker has no bearing on whether the federal government will approve your request. Outlined below are the leading three reasons behind L-1 refusals.
Unable to Confirm Expert Knowledge or Managerial Duties
If you cannot prove that a worker has expert knowledge possessed by no other US worker, USCIS will reject your L-1B visa application. It's smart to train your staff members to give them the expert knowledge they require prior to requesting an L-1 visa to increase their chance of approval. In an L-1A case, you must demonstrate the beneficiary will perform managerial duties. This requires proof that the US entity employs sufficient workers to perform non-managerial tasks.
Insufficient Proof
In 2015, the government published a note delineating what USCIS officers should pay attention to when evaluating L-1 visa applications, in particular the fact that there must be sufficient proof that a certain worker satisfies qualification requirements. Essentially, applicants must provide enough evidence that their assertions appear to be more genuine than false.
Political Factors
Though USCIS officers are required to make their decisions based solely on a case's merits, governmental oppositionists argue that politics have affected the L-1 visa evaluation procedure.
Immigration supporters suggest that the national recession of 2008 generated a "protectionist" mindset among USCIS agents. Consequently, the organization has been speculated as being more unlikely to okay L-1 visa requests because authorities are concerned that immigrant employees will reduce the amount of jobs available to US citizens.
Several political figures themselves have been fervent opponents of visa projects created to import specialized overseas employees. They assert that these projects are just an easy way for businesses to get cheaper non-American labor.
What Are Your Options When Your L-1 Visa Request Is Denied?
Considering the denial rates for L-1 visa requests along with the current political environment, you must accept the chance that your request could fail.
Still, a denial does not preclude you from taking other routes. You could make an appeal with the AAO, although you could be waiting many months before getting a reply.
You can also reorganize and refile the petition. Although this will require you to pay the hefty USCIS filing fees all over again, it may be the shortest route to the favorable result.  .
A different alternative is to see whether you'd match better with other visa subtypes. Even if you don't qualify for the L-1 visa, you could be a suitable candidate for another kind of visa designed for business owners, such as E-2 visas, EB-5, or H-1B.
The approval procedure is often lengthy, difficult, and truly discouraging if you get turned down. Even so, getting disheartened and throwing in the towel is not the solution. Perform a little research and discover an approach for getting into America, and your efforts will reward you.
Get Help with L-1 Visa Requests from an Immigration Lawyer
If you want to apply for or have just been denied an L-1 visa, speak with a skilled immigration attorney in Fairfax VA who focuses on work-related concerns. Being approved for entry into America on a short-term basis alone is a complex and often aggravating ordeal. A qualified immigration attorney will assist you in finding some way to legally enter the country.
On this website, we have assembled useful information, resources and tips, and information on our law firm's practice areas. The information provided on this website is not a legal advice and does not create attorney-client relationship. We try to expand and update the information and content on our website, by frequently adding new resources, tips, guides, and Q&As. However, every case has its own individual nuances, facts and circumstances. Therefore, it often becomes necessary to consult directly with a qualified attorney, who can answer your questions, explain your options, and give you legal advice and recommendations. Your consultation options include in-person visit to our office, telephone consultation, or online consultation via Skype. Our attorneys are eager to help you and give you the best legal advice. Thank you and we look forward to your visit!
Tel: +1-703-527-1779
Email: [email protected]
3930 Walnut Street
Suite 200
Fairfax, VA 22030