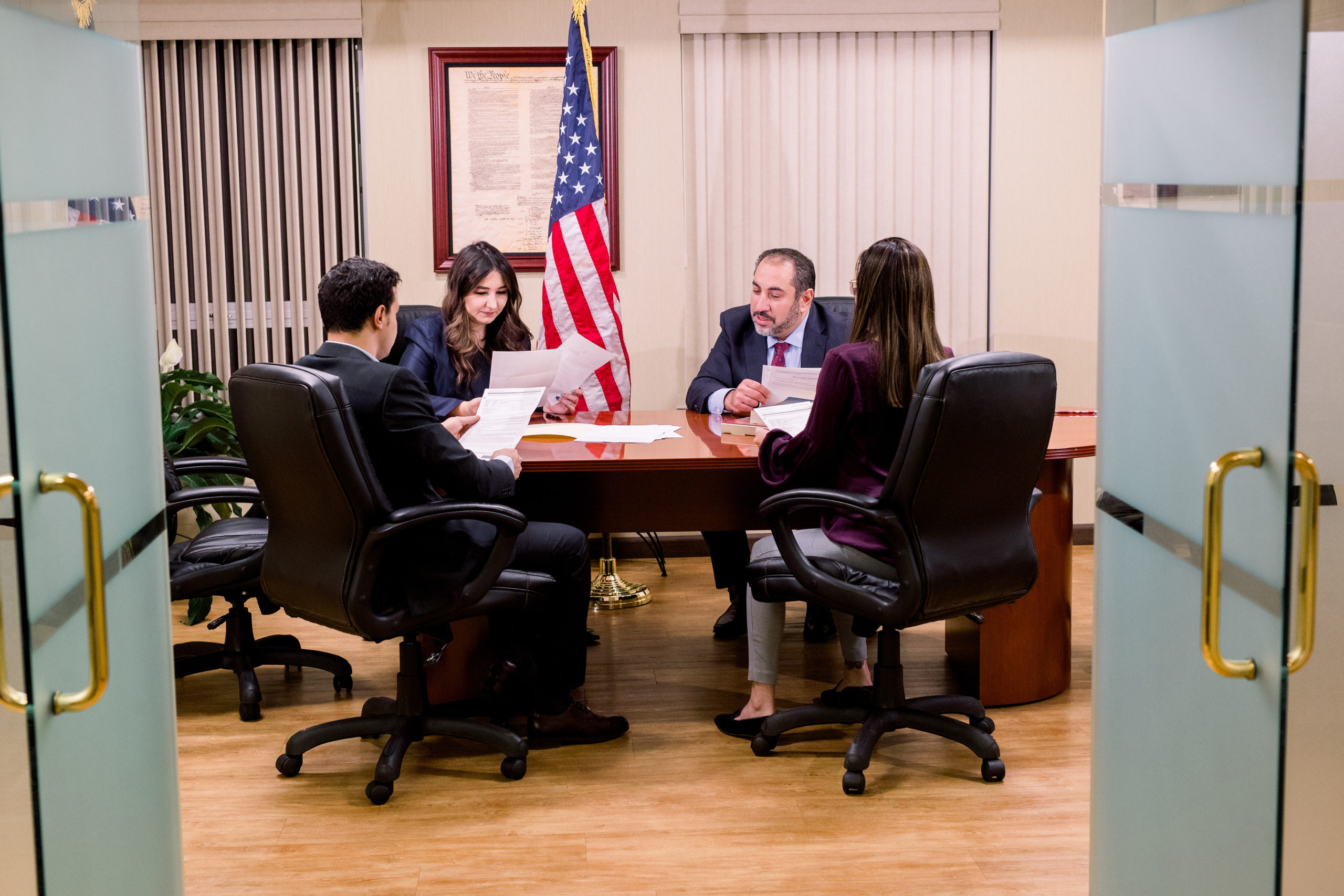 1. Affirmative Asylum Processing with USCIS.
You may apply for affirmative asylum regardless of how you arrived in the US or your current immigration status by submitting Form I-589, Application for Asylum and Withholding of Removal, to USCIS. You must be physically present in the US and apply for asylum within one year of the date of your last arrival in the US unless you can show the following:
Changed circumstances that materially affect your eligibility for asylum or extraordinary circumstances relating to the delay in filing; and
You filed within a reasonable amount of time, given those circumstances.
You may live in the US while your Form I-589 is pending before USCIS. If you are found ineligible, you can remain in the US while your Form I-589 is pending with the immigration judge. Asylum applicants are not authorized to work unless they meet certain requirements.
2. Asylum Merits Interview with USCIS After a Positive Credible Fear Determination.
If you are placed in expedited removal proceedings and indicate an intention to apply for asylum, express a fear of persecution or torture, or express a fear of returning to your country, you will be referred to USCIS for a credible fear screening interview. If an asylum officer finds that you have a credible fear of persecution or torture, USCIS may either:
Retain and consider your asylum application and your eligibility for withholding of removal and protection under the Convention Against Torture (CAT) in a second interview (an Asylum Merits Interview). An asylum officer will decide whether you are eligible for asylum; or
Issue a Notice to Appear before an immigration judge to consider your asylum, withholding of removal, and CAT protection claims. When you file Form I-589, Application for Asylum and Withholding of Removal, with the immigration court, it places you in the "defensive" asylum process.
3. Defensive Asylum Processing with EOIR.
A defensive asylum application occurs when you request asylum as a defense against removal from the US. For asylum processing to be defensive, you must be in removal proceedings in immigration court with the Executive Office for Immigration Review (EOIR). Individuals are generally placed into defensive asylum processing in one of two ways:
They are referred to an immigration judge by USCIS after they have been determined to be ineligible for asylum at the end of the affirmative asylum process, or
They are placed in removal proceedings.
The judge will hear arguments from both of the following parties:
You (and your attorney, if represented)
The US government, which is represented by an attorney from US Immigration and Customs Enforcement (ICE)
The immigration judge then decides whether you are eligible for asylum.
For questions and consultations, please contact I.S. Law Firm via phone +1 (703) 527-1779 or email: [email protected]