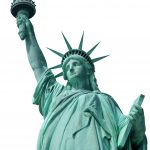 On February 18th, 2015, U.S. Citizenship and Immigration Services (USCIS) was expected to start accepting applications for expanded Deferred Action for Childhood Arrivals (DACA) under the revised guidelines of President Obama's immigration plan. The expanded DACA would have protected millions of undocumented immigrants from deportation by giving them a legal right to stay and work in the United States.
Instead, the beginning of the application process was blocked due to U.S. District Judge Andrew S. Hanen, who temporarily delayed the program by ruling in his late Monday decision on February 16th, 2015, that the deferred-deportation program should not move forward.
"This is not the first time where a lower-court judge has blocked something or attempted to block something that ultimately is going to be lawful, and I'm confident that it is well within my authority to execute this policy," – the President noted in response to Andrew S. Hanen's ruling.
The immigration reform fight is likely to proceed in the U.S. Court of Appeals. In the meantime, USCIS will postpone accepting applications for the new program, which is an expansion of the 2012 Deferred Action program for individuals who were brought to the United States as children.
The court's temporary injunction does not affect the existing DACA. Individuals may continue to come forward and request an initial grant of DACA or renewal of DACA under the guidelines established in 2012. Please check back for updates.
Attorneys at I.S. Law Firm have helped many immigrants to avoid deportation and legalize their status in the United States. To explore your immigration options, please contact us at +1-703-527-1779 or by e-mail: [email protected].